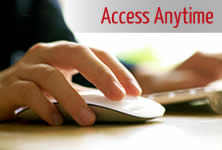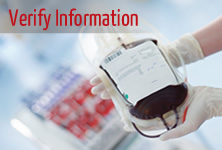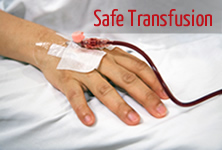 About the Antibody Registry
The Antibody Registry and AntibodyRegistry.com have been designed, developed, maintained and hosted by Hotspot Interactive. Yes, we are an integrated marketing, graphic design and Web development company. So you may be asking yourself, "What do we know about blood banks, healthcare, antibodies, antigens, and transfusions?" The answer is we know quite a bit thanks to our client partner the Community Blood Center of Greater Kansas City who shared a chronic problem blood banks around the nation have: how to creat create an antibody record that could follow patients from hospital to hospital, healthcare provider to healthcare provider and to insurance carriers. Our skilled custom application Web developers created a system that meets the needs.
Hotspot Interactive has over 26 years of experience working with nonprofit and for-profit organizations to create strong brands and strategic marketing programs to help them tell their compelling stories. In addition, we have developed custom Web-based business solutions since 1998.
Services
Graphic and Web Design

Brand Identity
Photography
Illustration
Audio/Video
Print Design
Web Design
Interactive Design
Web Development

PHP Programming
Custom Applications
CMS/Content Editor
e-Commerce
Mobile
Hosting
Brand Strategy

Creative Concepts
Communications Coaching
Integrated Marketing

Writing/Editing
Blogging
Search Engine Marketing
Social Media
Broadcast and Non-broadcast Advertising
Print Advertising and Collateral
Media Buying
Public Relations
Event Coordination
For more information about how the Antibody Registry can help your organization reach its objectives, call 913-735-0186 or e-mail admin@hsicloud.com